Diagnostics
We understand cars.
We really do. By analyzing sensor data and interpreting oscilloscope waveforms, we are able to diagnose the root cause of your car troubles. Using sophisticated equipment and up to date technical information, we can troubleshoot any electrical or mechanical problem found in today's vehicle. We are experts in "Check Engine" light diagnostics and can also diagnose airbag, anti-lock brakes, cruise control, body controls and most other systems in your car.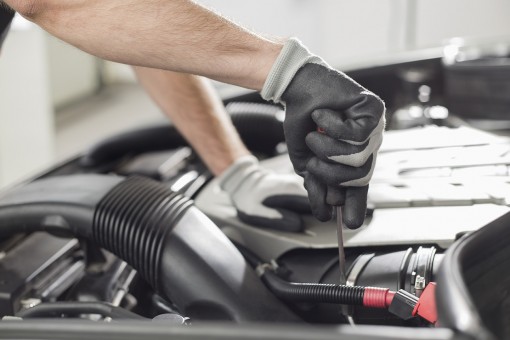 We can handle any problem from no start conditions to intermittent nightmares.With an accurate diagnosis you can rest assured that your vehicle will be repaired correctly the first time, every time.
Maintenance
On Schedule.
From ten thousand miles to a million miles, we can take care of your factory scheduled maintenance. By regularly maintaining your vehicle with fresh filters, clean fluids and by replacing consumables such as sparks plugs and brake pads, you can prolong and maximize the life of more expensive components in your vehicle. Don't let a simple job turn into a complicated and costly repair. Reap the benefits if an optimally running engine and get that new car feeling year after year.
Maintenance services/items include
Oil change
Spark plugs
Fuel filter
Brake pads
Cabin filters
Coolant change
Intake cleaning
Transmission fluid
Belts
Tire rotation
Hoses
Plus much more!
Repairs
Quality Work
Be confident that your vehicle will receive excellent workmanship at Lopez Auto Repair and Diagnostics. From replacing bulbs to replacing engines, our experienced team will make sure that all repairs are done correctly, completely, and in a timely manner. Our 12 month, 12,000 mile warranty on both parts and labor will give you peace of mind. Our quality work will keep you coming back year after year.
Some of the repairs we offer
Radiator replacement
Engine repair/replace
timing belts/chains
Brake calipers/rotors
Heating and A/C
Batteries
Door locks
Ignition switches
Wiper motors
Window motors
Axles
Fuel pumps
Power steering
Exhaust welding/replace
Shocks/struts
Starters
Alternators
Fuel injectors
Plus much more!
State Inspections
By the book
At Lopez Auto Repair and Diagnostics, your safety is of utmost importance! We never cut corners when it comes to your safety. Our clean air is also important to us (we live here, too!) so we know everything about emissions standards and how your engine should perform. In the unfortunate event that your vehicle fails either the safety or emissions part of the test, we're here to steer you in the right direction towards compliance.